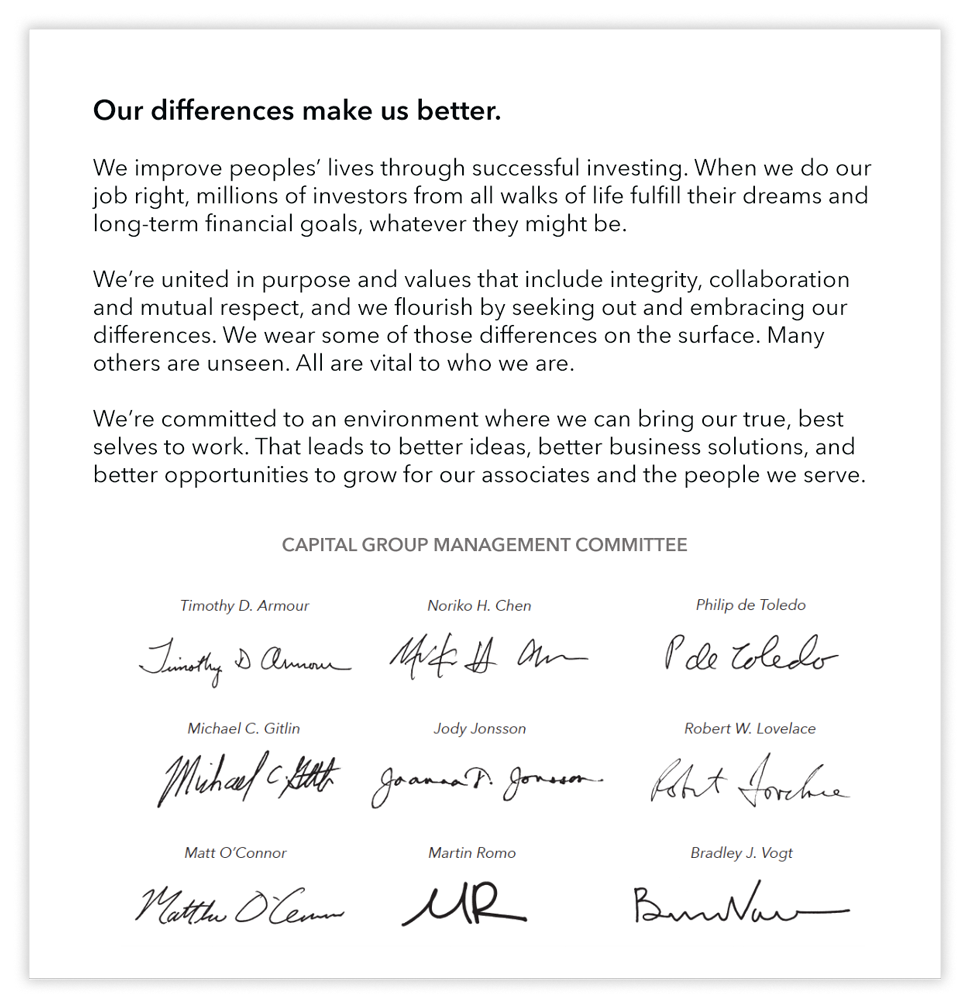 CORE VALUES
At the heart of our culture is a set of values nutured by three generations of associates. These values shape our decision-making and the way we interact with investors and one another.

CAPITAL COMMUNITIES
Associates around the globe participate
in CG Pride, our LGBT Community.
See how associates gathered with friends and family to celebrate events sponsored by Capital to honor Pride Month.